From Stark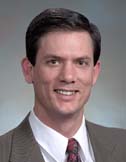 State Rep. Mark Miloscia, D-30th, sounds all fired up about the chance to use the State Auditor's office to make both state and local governments more efficient.
I had a chance to chat with Miloscia over coffee on Monday. His campaign to succeed Brian Sonntag as State Auditor has reported $25,000 in campaign contributions.
(The other candidate reporting is State Sen. Craig Pridemore, D-49th. His campaign reports raising $13,570 so far.)
Miloscia is a U.S. Air Force veteran who piloted a B-52 and was later assigned to Boeing as a contract manager for the B-1 bomber. There, he says he learned the importance of sound financial management and the audits that insure that.
"Since then, that's been my passion in life," Miloscia said.
Based on our chat, "passion" is not an overstatement in Miloscia's case. He talked at a breathtaking pace about his ideas for a more aggressive approach to the auditor's role.
Incumbent Sontagg has managed to get high marks from both political parties for his own performance. Among other things, the office has moved into performance audits during Sontagg's tenure. But Miloscia wants to go well beyond continuing Sontagg's work.
As he sees it, the auditor should take a proactive role on overseeing both financial practices and overall management of state and local government. He believes that this approach could have avoided some financial fiascoes, such as the $255 million State Data Center and the Greater Wenatchee Public Facilities District bond debacle. There were skeptics aplenty on both projects before key decisions were made, Miloscia contends, and they should have been able to call on the State Auditor for an analysis that could have enabled state and local officials to make better decisions.
During his 14 years in the Legislature, Miloscia said he has been an enthusiastic advocate for more thorough auditing of management of state and local governments.
Among other things, he wants audits to be completed more quickly, to give elected officials and agency managers more current information that they can use to streamline their operations and save taxpayer dollars.
There's a danger that state and local governments will cut employee training budgets during the economic downturn, Miloscia said. As he sees it, that will make government less efficient and more expensive.
He advocates an aggressive approach to upgrade management systems, such as the oversight of private contractors. He contends that the private sector is years ahead of government in its development of techniques for managing its contractors.
"If you improve your contract management system, you can save 10, 15 percent of your budget," he said. "Particularly at the state level, half of your spending is contracted out."
Miloscia wants to survey state agency offices and local governments and find out which ones are doing the best at delivering services at lower cost. Then he wants to encourage other agencies and governments to copy their successful methods.
"The state auditor's office can be the vehicle to spread best practices across the state," he said.